Wheaton Warhol Soup Cans Are Here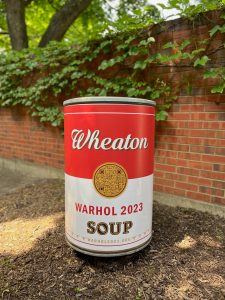 The Wheaton Chamber of Commerce is so excited about the "Andy Warhol Portfolios: A Life in Pop" exhibit at the Cleve Carney Museum of Art. For a limited time, we will have custom Wheaton Warhol 2023 Soup Cans available for sale. These 30 gallon, vinyl wrapped drums are such a fun way to welcome the exhibit as well as show off your Wheaton pride. Use them for flower planter, food drive, or whatever you can dream up and please, we'd love to see how you display yours!
Click here to purchase a Wheaton Soup Can before they are gone!